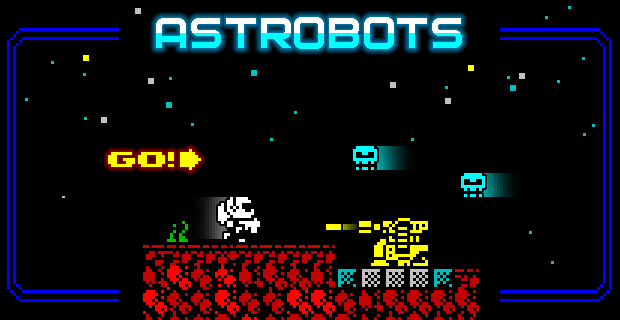 Astrobots
Loading SWF for the first time...
The space marine should find his friends in the deep of a dangerous asteroid. You can use the slow motion ability for accurate shots and quick weapon switch. Each weapon is more effective for certain enemy types and less effective for others.
Controls

LEFT & RIGHT ARROWS - Run
UP ARROW - Jump
C - Fire
X - Slow mode
Z, V or 1..7 - Switch weapon

I - Information
P or ESCAPE - Pause
M - Mute sounds
R - Restart level (when paused)
K - Define keys (when paused)
PLUS & MINUS - Volume
You can double jump when you have it.
When you pick a jetpack, press jump 3 times to fly.